GOODALL: the roots
GOODALL Family Tree
Webtrees representation.
This GOODALL Family Tree currently numbers 866 people and goes back to 1536. Its origins were in Ashover, Derbyshire. The data shown is based on a gedcom file dated 14 August 2023. This tree can also be seen on Ancestry, but you will need an Ancestry account to view this.
The Goodalls of Ashover
GOODALL was my mother's maiden name. The origins of the Goodalls are in Ashover, Derbyshire. When mining was developed in the 1800s in Derbyshire, the Goodalls gradually moved east to the Tibshelf area of Derbyshire, where my great-grandparents settled.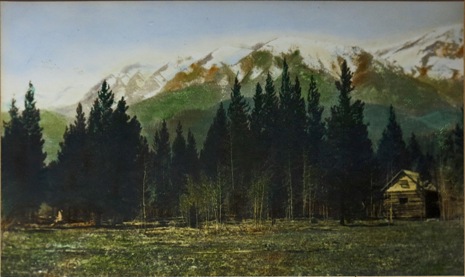 My grandfather Wilfred Goodall (full name Samuel Wilfred Goodall), was born in Tibshelf in 1892. He was a remarkable man, who lived a varied and full life. He married Edith Johnson at Tibshelf Parish Church on 27 Jan 1917. As a young man, he was a coal miner in Tibshelf, before seeking fortune in Canada to where he emigrated in 1928.
Six months later, Edith followed with their four children Cynthia, Muriel, Esme and Derek. They settled in the Rocky Mountains in British Columbia. They built their own log cabin on land about 10 miles north of Natal in the Elk Valley, and tried their hand at farming.
To help ends meet, Wilfred worked part-time as a miner in Natal and Michel, and came home at weekends. In 1935, Wilfred had a hernia and decided to return to England. Wilfred, Edith, Muriel, Esme and Derek all returned, but Cynthia, who was married with small children, remained in Canada.
Back in England, Wilfred returned to the coal mine, until, through his daughter Muriel, who was working as a Tweeny at Etwall Hall, he got a job as a gardener at Ashe Hall, not far from Etwall. Following that he worked as a gardener at Burnaston Hall, and then he and Edith bought a house at Littleover.
Their final move was to 40 Suffolk Avenue, Chaddesden around 1939, where he and Edith spent the rest of their lives. During this time he worked as an insurance agent for the Britannic Insurance Group, a painter at Platers and Stampers, Derby, a general laboratory assistant at the British Celanese at Spondon. From age 65 to 80 he worked as a part-time handyman at Brown's Jewellers in Derby.
Writing in 1981, his son-in-law Walter Lomas (my father) wrote of him: "a truly remarkable, loving family man who, by virtue of his varied, hard-working life, has always been able to turn his hand to any kind of work imaginable. Although I have always been impressed by his practical ability and willingness to help others, I have, especially in his later years, been - and still am - amazed and full of admiration that he has, in his late 80's, such fantastic mental prowess. He can read a "heavy psychological" book or one on "Tibetan religion" and discuss them with such depth and lucidity that would do justice to any college academic. Even so, I think one of his greatest assets is his remarkable ability to completely relax at will".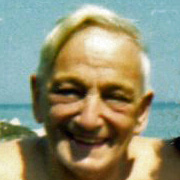 Writing now in 2016, 30 years after he died on 11 April 1986 at the home of his daughter Esme at 30 Glenfield Lane, Kirby Muxloe, Leicester, I can still remember him well. He always said that if you had to do something, you had to do it well. He could, as my father said, turn his hand to anything.
As a teenager, when I started taking an interest in radios in the early 1960s, he taught me how to solder. He also showed me how to use simple mechanical tools. Still in the 1960s, we were all going on holiday to the sea-side together, my parents, my aunt and uncle Esme and Derek and their children. Although then in his 70s, he decided that he had to learn how to swim, so that he could participate with the rest of the family.
At the age of 90, one day my mother called to see him, my grandmother wasn't sure where he was, in the end they found he was on the roof (a two-story house) adjusting the guttering!
Wilfred reckons that it was his widespread family and his devoted wife who kept him young, as well as his pipe and pint of beer. He enjoyed dancing, home decorating, his garden and he was also an excellent pianist.
He died just short of his 94th birthday.
John Lomas
14 August 2023